Among the 42 priests identified by the Catholic Diocese of Buffalo as having been accused of sexually abusing children, more than a third served throughout Cattaraugus and Allegany counties at some point in their careers.
The diocese, which released the names Tuesday amid public pressure, stated the priests were removed from ministry, retired or left ministry after allegations of sexual abuse of a minor. However, the diocese did not specify which parishes and years the priests served.
The histories of the men are slowly being pieced together through various diocese directories and media reports. The Olean Times Herald archives show records of some of men serving in Southern Tier throughout the second half of the 20th century.
Several connections to St. Mary's, Walsh
At least six of the priests have direct connections to Olean through the Basilica of St. Mary of the Angels and Archbishop Walsh Academy, including the Rev. Norbert F. Orsolits, whose admission last month to The Buffalo News that he sexually abused "probably dozens" of teenage boys began the push for the diocese to identify accused priests.
Both the Very Rev. Gregory Dobson, St. Mary's pastor, and Thomas Manko, president and principal of Walsh and Southern Tier Catholic School, deferred comment Wednesday to the Rev. David Tourville, St. Mary's parochial vicar and Walsh's canonical administrator.
Tourville declined comment on the newly identified priests.
"I don't have enough information at this point," he said.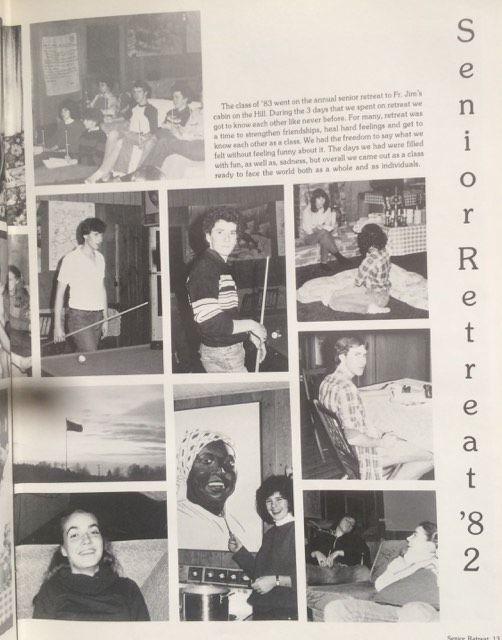 Among those named in the diocese's list was the Rev. James A. Spielman, who taught at then-Archbishop Walsh High School and served at St. Patrick's Church in Salamanca and at St. Mary's Church in Canaseraga.
Photos from the Walsh 1981-82 yearbook obtained by the Times Herald state Spielman taught religion and was the coordinator of the senior class. Multiple yearbooks from the early 1980s state senior classes would go on annual, three-day retreats to Spielman's "cabin on the hill." Students dedicated the entire 1982-83 yearbook to Spielman for "acting not only as a teacher but as a friend as well."
The diocese has had to settle two lawsuits due to allegations from men alleging Spielman abused them as children. A former Walsh student received $1.5 million in 2016 after alleging Spielman molested him at Walsh and parishes in the Buffalo and Hawaii diocese from 1979 to 1982.
Tourville on Wednesday refuted The Buffalo News' report that stated the diocese and Walsh each paid $750,000 of the settlement.
He said both a diocesan official and Hawaii attorney involved in the suit confirmed to him that Walsh "did not pay one cent," and that diocesan money alone paid the settlement. The Times Herald was unable to independently verify this Wednesday evening.
"We wanted to get that retracted because it makes a big difference in people's eye if they think that Walsh is paying out all this money when they don't have money," Tourville said.
An online version of The Buffalo News story still stated Wednesday night the school paid out $750,000, which would represent roughly half of its annual operating budget.
The second suit against Spielman was made by a former altar boy who said Spielman sexually assaulted him at several parishes, as well as the faculty house at Walsh. The man received a $150,000 settlement in 1994.
At least two other priests named by the diocese Tuesday taught at Walsh, including the Rev. Donald S. Fafinski and Orsolits. Orsolits taught at the school from approximately 1984 to 1988 while serving as pastor of Sacred Heart Church in Portville. He was also an assistant pastor at St. Mary's from 1982 to 1983.
Other than Orsolits, an additional three accused priests were affiliated with St. Mary's. Those priests included the Revs. Roy K. Ronald, Thomas J. McCarthy and Francis T. Hogan, the latter of whom taught religion at the former St. Mary's High School and died in 2010.
Times Herald archives show Ronald, who died in 2013, was a St. Mary's assistant pastor from 1962 to at least 1975. He was involved in several youth programs during that time, including Boy Scouts of America and the Rutherford B. Hayes Young Adult Club, archives show.
In addition to St. Mary's, Ronald, McCarthy and Hogan also served at other local parishes. Ronald served at St. Mary's Church in Belmont and St. Joseph's Mission Church in Scio; McCarthy served at St. John the Baptist Church in West Valley; and Hogan served at St. Mary's Church in Little Valley, as well as Holy Cross Church and St. Patrick's Church, both in Salamanca.
Accused priests worked throughout Southern Tier
The parishes where the accused priests served spans across the local area.
The list released by the diocese Tuesday includes the Revs. Joseph P. Friel and James H. Cotter, who both served at St. Mary's in Little Valley during the late 1950s and had lawsuits brought against them.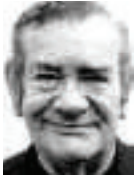 A 1994 lawsuit alleged Friel sexually abused a teenage boy in the late 1960s; Friel died just over a year after the lawsuit was filed. Cotter, who died in 1991, was the subject of a 2003 lawsuit that alleged he abused a young boy in San Diego in the late 1980s.
The Rev. John R. Aurelio, who served for a time at St. Helen's Church in Hinsdale, was suspended from the diocese in 2003 after admitting to law enforcement he sexually abused multiple children with the Rev. Bernard M. Mach, who also named Tuesday. Aurelio died in 2009.
Other accused priests with local connections include:
• the Rev. Louis J. Hendricks, who served at St. Patrick's Church in Randolph and Allegany State Park in Red House;
• the Rev. Martin L. Pavlock, who served at St. John Fisher Church in South Dayton;
• the Rev. John P. Hajduk, who served at St. Mary's in Little Valley;
• the Rev. Donald W. Becker, who served at St. Mark's Church in Rushford;
• the Rev. Robert J. Biesinger, who served at Blessed Sacrament Church in Delevan and Holy Family Church in Machias;
• and the Rev. Fred G. Fingerle, who served at Blessed Sacrament Church in Andover and St. John's Church in Whitesville.
Hendricks, Fingerle and Biesinger died in 1990, 2002 and 2012, respectively.
In addition to not disclosing where the priests served, the diocese has not elaborated on the accusations against them. Therefore, it's currently difficult to determine how many priests were accused of committing abuse in the local area.
Mike Reck, an attorney with Jeff Anderson & Associates who earlier this month released the names and histories of 13 accused diocese priests, said in a statement it was "imperative" the diocese disclose the full histories of the 42 priests.
A diocesan spokesman has said officials are considering releasing more information on the accused priests.
The diocese announced a fund to settle claims of child sexual abuse against its clergy shortly after allegations against Orsolits came to light. Individuals who have previously made claims will be contacted and invited to participate in the Independent Reconciliation and Compensation Program, which will offer monetary settlements.