WELLSVILLE — The parking lot was crowded Wednesday afternoon when Runnings unlocked its doors for employees' families and friends to take a look around a day before its scheduled opening.
A few of the curious got a sneak peek, too — Runnings district manager Lance Buckingham said he wasn't going to throw anyone out.
The large retail store, which features goods from clothing and pet supplies to outdoor and home merchandise, stretches from the north wall of the former Kmart to what was formerly the garden center. The store is in the Riverwalk Plaza on Bolivar Road.
Kerry Steele of Genesee, who is familiar with the Jamestown Runnings store, said, "This is exciting, this store is much bigger."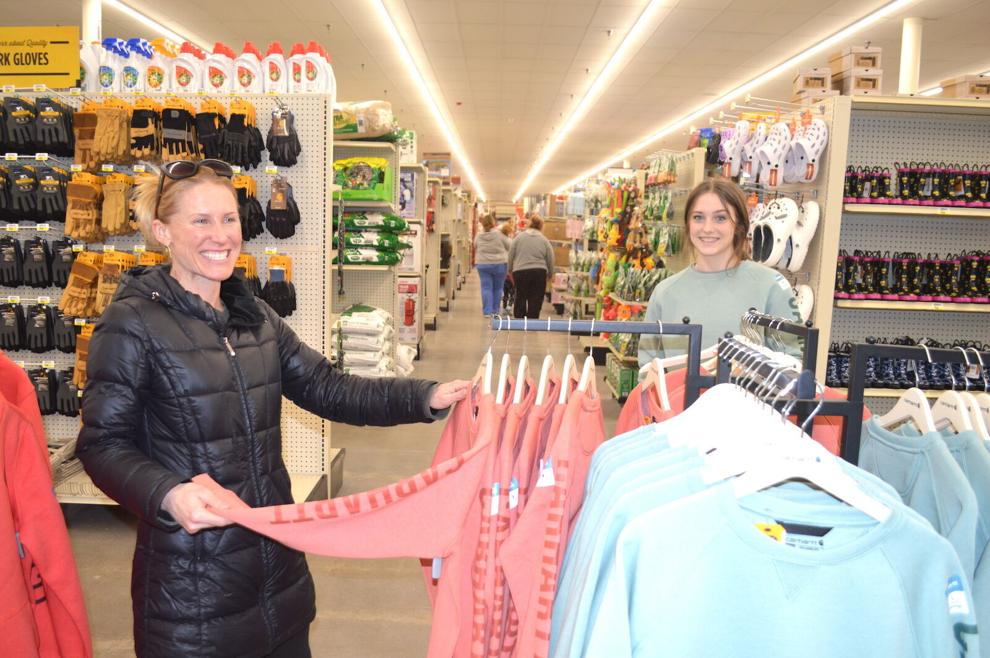 She was with her teenage daughter, Lilly, and only a few feet inside the store, they had already found a new shirt to purchase. "It is kind of nice to have first dibs on everything," Steele said.
Calob Webster of Wellsville agreed, saying, "It is much bigger than I expected. It is pretty awesome."
The Wellsville Runnings is the 14th store Buckingham has opened in the Northeast.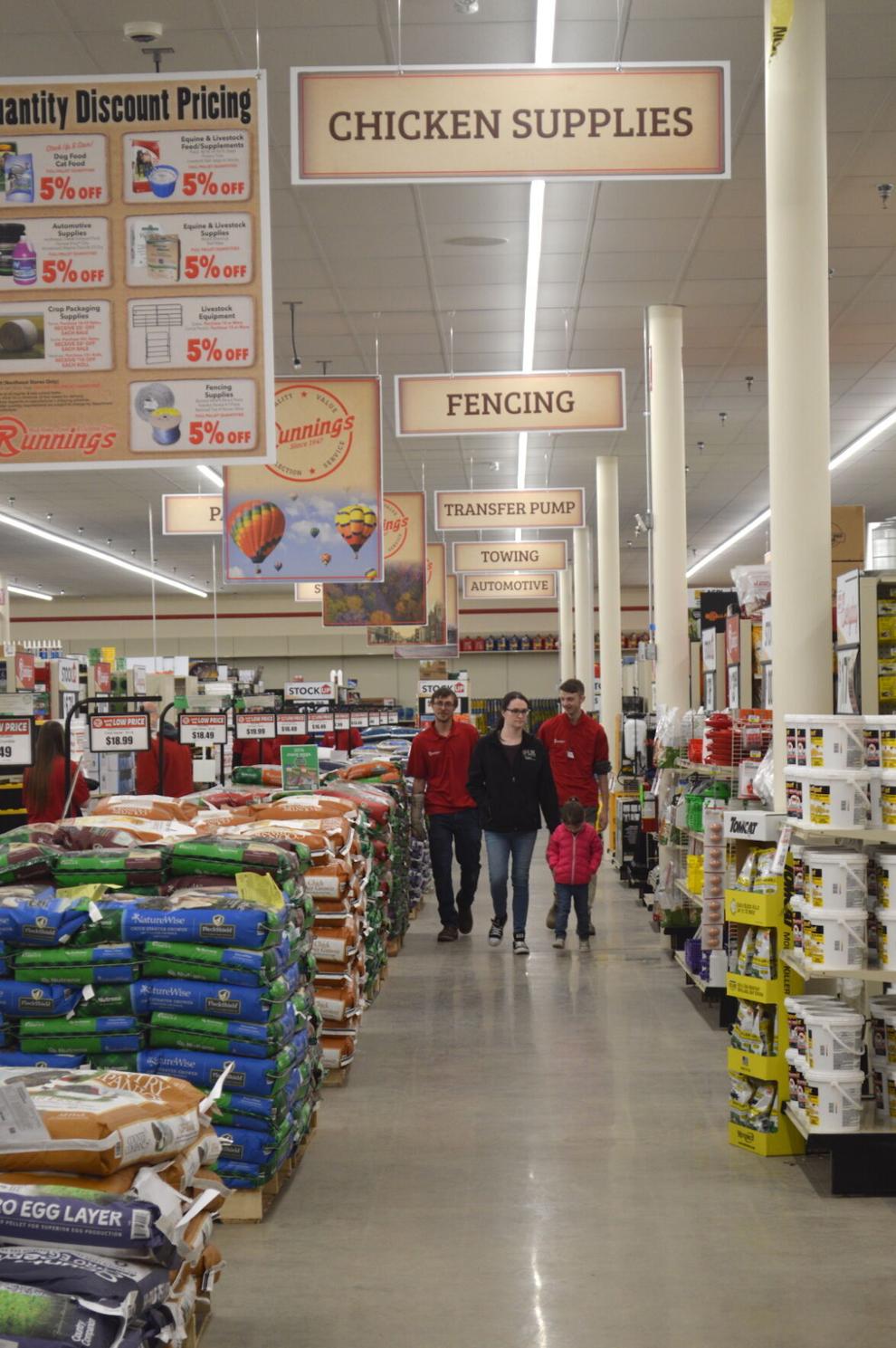 "The public here has been outstanding, everyone from the mayor and the chamber of commerce have been so easy to work with," he said, adding Wellsville was selected for Runnings because of the market it draws from and the empty, existing building.
"And, because the community needed us," he said.
Runnings expects to attract customers from a 40-mile radius around Wellsville and even farther in some instances. He was also familiar with the area because his two daughters attend Alfred State College.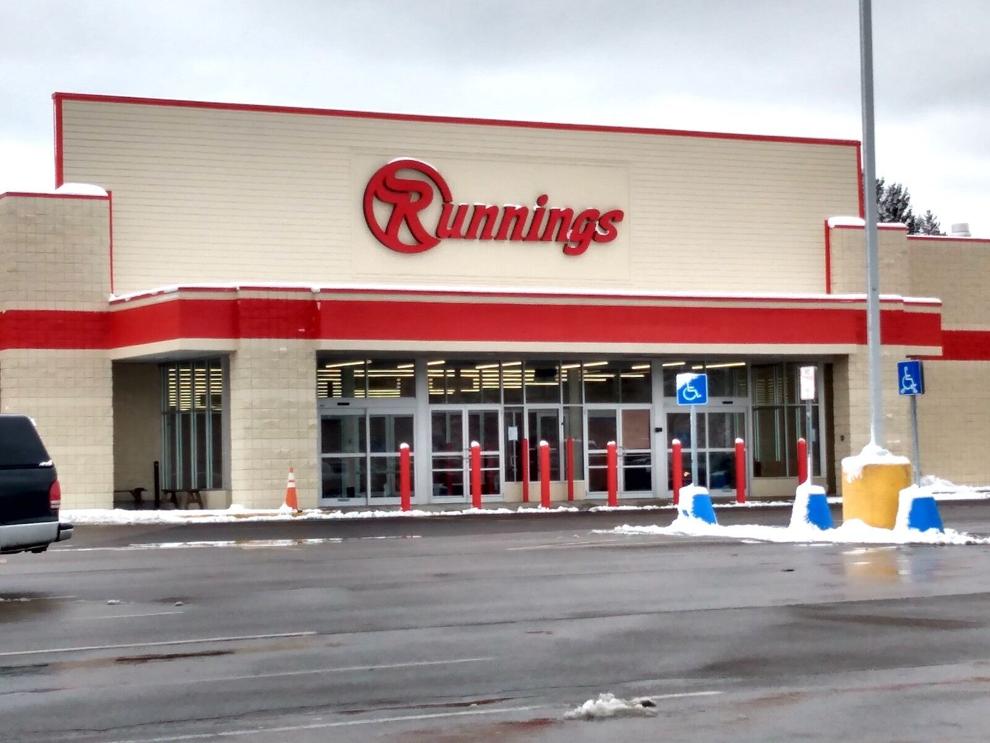 "This community is very friendly," Buckingham said. "It is not always like that when we open a new store. You should be very proud of yourselves."
The curious streamed through the building, which features a large clothing section with outdoor wear, boots and shoes, and everyday clothing.
There are at least six aisles of dog supplies including a variety of bedding and winter sweaters.
"Usually, we open our stores in April. It is cold here," Buckingham lamented.
The pet area also includes food, toys and fencing.
A little deeper into the facility a separate area has been set aside for horse supplies and tack — there are no saddles but there is a collection of designer halters, bridles and bits, saddle blankets and cold weather gear.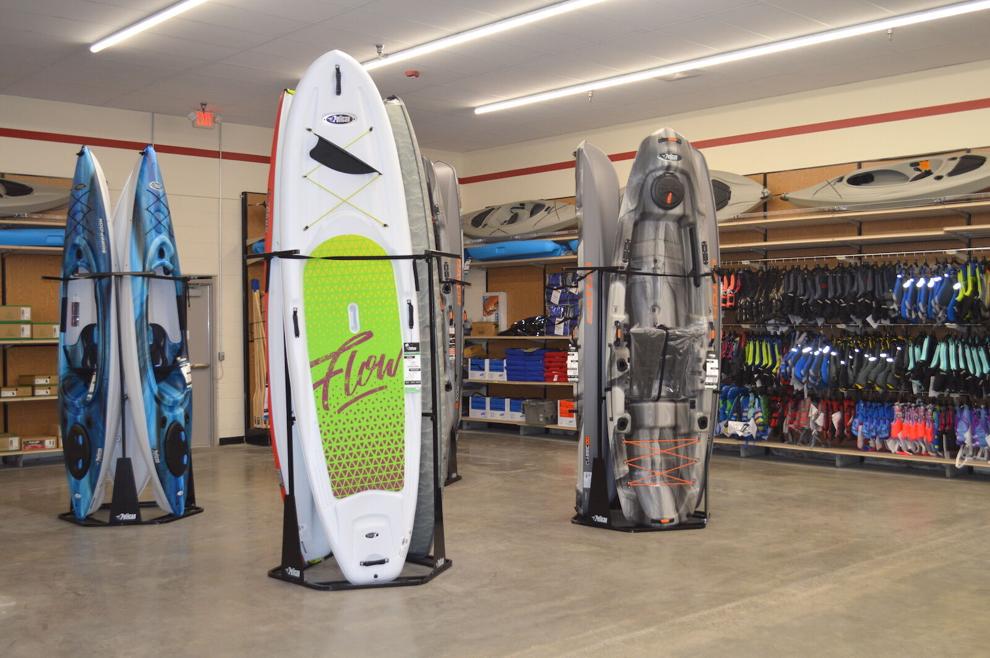 At the south corner of the store there are automotive supplies. Along with shelves laden with oil and antifreeze there are shelves loaded with windshield washer. There are also supplies for vehicle repair and maintenance, including tools and ways to spruce up your ride.
Wellsville's Runnings also comes equipped with hunting supplies including many different sizes of traps and firearms. Outdoor gear is also in abundance, with blankets, mattresses and sleeping bags piled among outdoor stoves and fire rings.
With the Genesee River only a few yards away, Runnings also sells several different styles of kayaks and canoes as well as safety gear, helmets and life preservers.
Garden and home supplies — from lawn furniture to windchimes — also crowd the floor space in the front of the store along with gardening implements. There is a selection of pools and hot tubs as well as interior easy chairs and couches.
A "grand opening" is scheduled for early May, with a ribbon-cutting ceremony planned during that week. Runnings' hours are 8 a.m. to 8 p.m. Monday through Saturday, and 9 a.m. to 6 p.m. Sunday.
Runnings, headquartered in Marshall, Minn., has 58 stores with 2,700 employees across eight states and is noted for taking vacant retail stores and renovating them for new customers. It took over the vacant former Kmart building and started renovations in late 2022.
In addition to Jamestown, there are Runnings located in Brockport, Lockport, Canandaigua, Gloversville, Rome, Plattsburg and Watertown in New York. Stores are spread across Minnesota, South Dakota, North Dakota, Iowa, Montana, New York, New Hampshire and Connecticut.