CUBA — The Cuba Circulating Library building was damaged by water from flooding of its lower floor, which resulted from last weekend's severe thunderstorms that swept across the Southern Tier.
While the damage to carpeting, walls and contents is significant, it could have been much worse had Library Director Tina Dalton not just happened to drop by the building at about 8 p.m. Saturday.
"I opened the door to the ground floor level of the library and the water was everywhere," Dalton said. "The community room carpet was completely underwater."
Volunteers from the Cuba Fire Department responded to Dalton's call for assistance and found that the library's sump pump was not working. Dalton said firefighters got the pump working again and the water started receding in the older west side of the building, which houses a boiler room, a children's story-time room and a used-book storage room.
But water continued to stream in at the base of walls in the library's newer wing, flooding the community room, a small kitchen and restrooms with several inches of water.
"Although the damage sustained is bad, it could have been so much worse," Dalton said. "I'm thankful for our firefighters and several volunteers who came at a moment's notice to help move furniture and books out of harm's way.
"We lost many boxes of books that had been donated for the library's used-book sale, as well as brand new children's books that were to be used for prizes in our summer reading program," she added. "We will also need to replace carpeting and drywall in both the story-time and community rooms."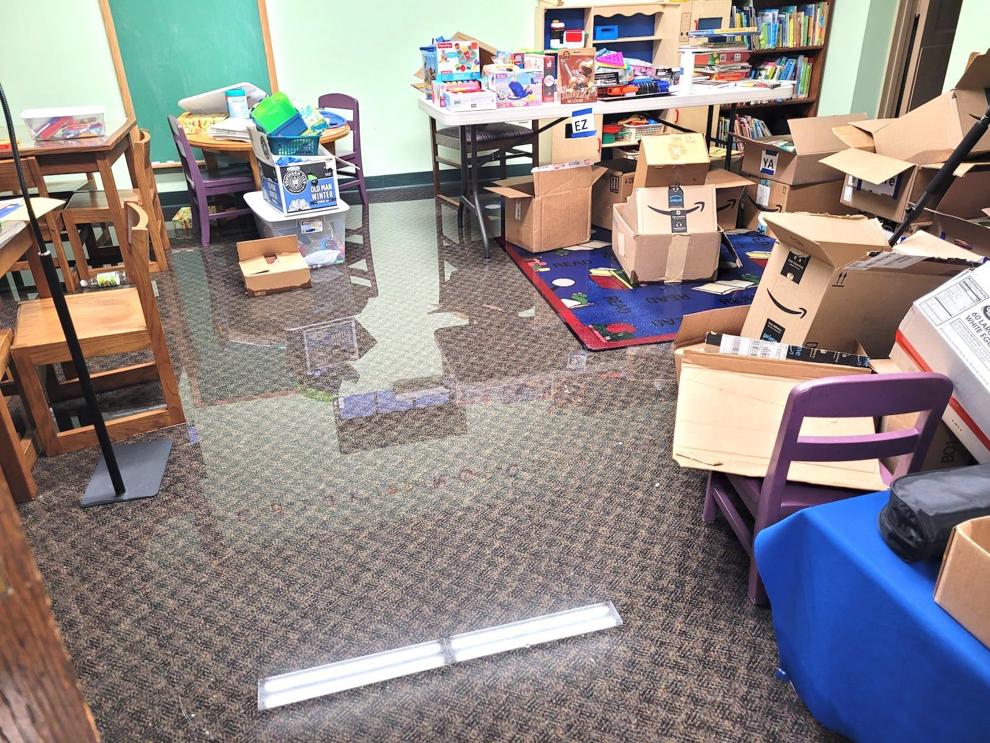 Dalton estimates that about 800 books had to be thrown away.
The library's ground floor is blocked off, but the first floor will remain open to the public as much as possible while work is undertaken to repair the damage downstairs. For those who wish to avoid the library while cleanup and repair work is taking place, Dalton encourages people to take advantage of the library's e-book collection through the Libby app.
People may also arrange for curbside pickup of print items by calling the library at (585) 968-1668.
The cost of replacing flooring and drywall is not yet known, but will be significant, and the library does not have flood insurance, Dalton said.
Those who wish to contribute to the library's flood recovery fund may send a check to the library's Flood Recovery Fund at Cuba Circulating Library, 39 E. Main St., Cuba, NY, 14727. Donations can also be made online via the library's website or Facebook page.
Donations of books cannot be accepted at this time, said Dalton.