More than 30 employees between Olean General Hospital and Bradford (Pa.) Regional Medical Center were laid off Tuesday, with officials citing a poor financial performance in 2018.
The reduction included 16 employees from OGH and 15 employees from BRMC, confirmed Upper Allegheny Health System on Wednesday, the parent company of both hospitals.
The 31 employees were informed of their immediate termination Tuesday. They represent about 2 percent of the hospitals' approximately 1,450 employees, with roughly 900 at OGH and roughly 500 at BRMC.
Spokesperson Dennis McCarthy said in a statement the layoffs were due to the hospitals' financial performance not meeting expectations this past year. He faulted inadequate hospital reimbursements rates by Medicare, Medicaid and insurance companies.
He said total losses for Upper Allegheny in 2018 are expected to be approximately $5.1 million, following a loss of $5.6 million in 2017.
"Despite ongoing and various efforts to respond to these financial challenges, the damage caused by inadequate reimbursement has left BRMC and OGH no choice but to make this painful, but necessary decision," said McCarthy, who is director of marketing for Kaleida Health's Twin Tier hospitals. Kaleida is Upper Allegheny's parent company.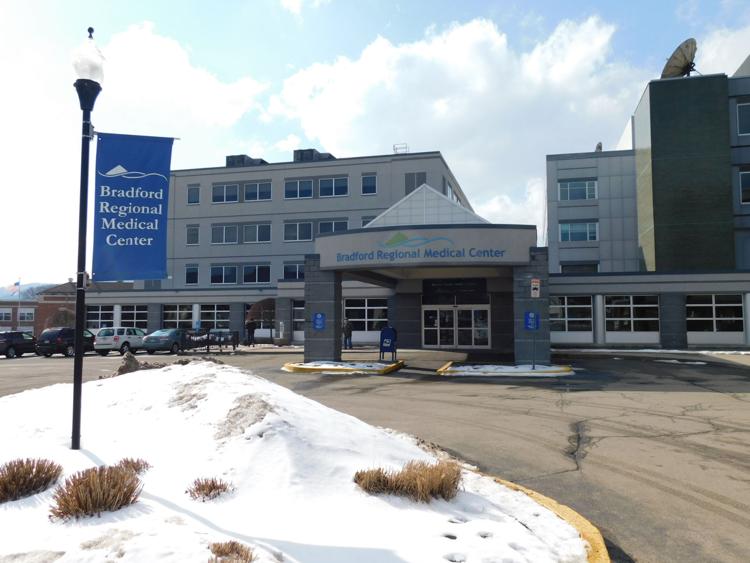 McCarthy added affected staff will be placed on priority recall and given preference for any current or future position vacancies, and those who are eligible will receive severance packages and outplacement assistance.
McCarthy declined to say which departments the impacted employees worked in. An email from Upper Allegheny President and CEO Tim Finan to hospital staff also did not specify which departments are affected, only saying the positions "were in a variety of areas across the hospitals."
The email, obtained by the Olean Times Herald, also said that "several" open positions at both OGH and BRMC have been closed.
OGH's nurses union posted on its Facebook page Wednesday that it's aware of the layoffs and working to support its impacted members. The union, which is the Olean chapter of the New York State Nurses Association, called the layoffs an "unfortunate decision" by the hospital that has displaced several employees.
A message to the union's Facebook page was not returned.
Tuesday's layoffs appear to be the second-largest since Upper Allegheny formed in 2009 to become the parent company of OGH and BRMC. The largest was when 59 employees were laid off from BRMC in January 2010 after the hospital reported $17 million in losses over the previous four years.
This is also at least the third round of layoffs since Upper Allegheny announced plans in May 2016 to affiliate with Kaleida, the largest health care system in Western New York; Kaleida officially became Upper Allegheny's parent company in July 2017.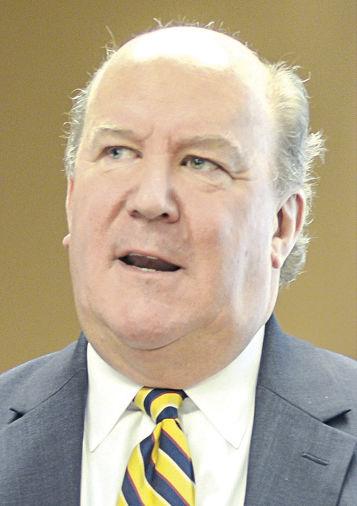 In November 2016, Upper Allegheny laid off 18 employees, including seven at OGH, five at BRMC and six at other Upper Allegheny support departments. That was in addition to 40 open positions across the organization being closed.
In October 2017, Upper Allegany announced it laid off two management positions and four non-clinical staff positions at OGH, in addition to reducing two full-time positions to part-time and closing another 11 open positions.
However, Upper Allegheny officials have previously said the affiliation with Kaleida should eventually be worth $10 million a year.
UPPER ALLEGHENY HAS also taken other steps in recent years to gain revenue and cut costs.
The formal merger of OGH and BRMC, announced in June 2017, was to provide an annual $1.8 million revenue gain through "reimbursement enhancements and non-salary expense savings," officials have said.
And this past year, OGH replaced its longtime anesthesia services provider with BRMC's Buffalo-based provider, which officials said will save "several million dollars."
During a grassroots effort to convince OGH to keep Southern Tier Anesthesiologists, local community members, hospital workers and even politicians expressed concerns that job losses could be coming.
Cattaraugus County Legislator John Padlo told the crowd at a September rally in Lincoln Park "we don't know if there's going to be any more job losses," and added the loss of STA "really does make everyone here in our city wonder what the hospital is going to be up to next."
In his statement Wednesday, McCarthy said rural hospital across the nation are "at extreme risk," adding 90 rural hospitals have closed in less than a decade and that a recent study indicates 673 rural hospitals nationwide are vulnerable to closure within 10 years.
"We do not intend to see Bradford Regional Medical Center and Olean General Hospital among them," he said.
He added that while every employee impacted by the reduction is valued, officials cannot continue to operate their hospitals at a deficit.
"Our first obligation is to ensure the viability of our hospitals and their mission to the 185,000 people they serve across Southwestern New York and Northwest Pennsylvania," he said.
In 2016, OGH's revenue was $114.2 million and BRMC's was $63.9 million, according to Upper Allegheny. OGH has approximately 186 beds, while BRMC has with 107 beds. In 2017, almost 10,000 people were discharged from the hospitals.